The leading Irishman in the World Health Organisation has warned that there are no easy answers when it comes to easing coronavirus restrictions for Christmas.
It comes as the Government prepares to announce its plan for lifting Level Five restrictions over the Christmas period.
It is expected shops, gyms and hairdressers could return next week, with the hospitality industry hoping to follow a week later.
Speaking to journalists before being awarded 2020 Bar of Ireland Human Rights Award today, Dr Mike Ryan, Executive Director the World Health Organisation's Health Emergencies Programme, said the Government is facing some tough decisions.
"These are a series of trade-offs and genuine dilemmas for which there are no correct, scientific answers," he said.
"It is a game of margins and marginal activity in one direction or the other can change the course of any event.
"It doesn't matter whether that is a pandemic or a football match. The fact is that decisions you make on your tactics affect the outcome."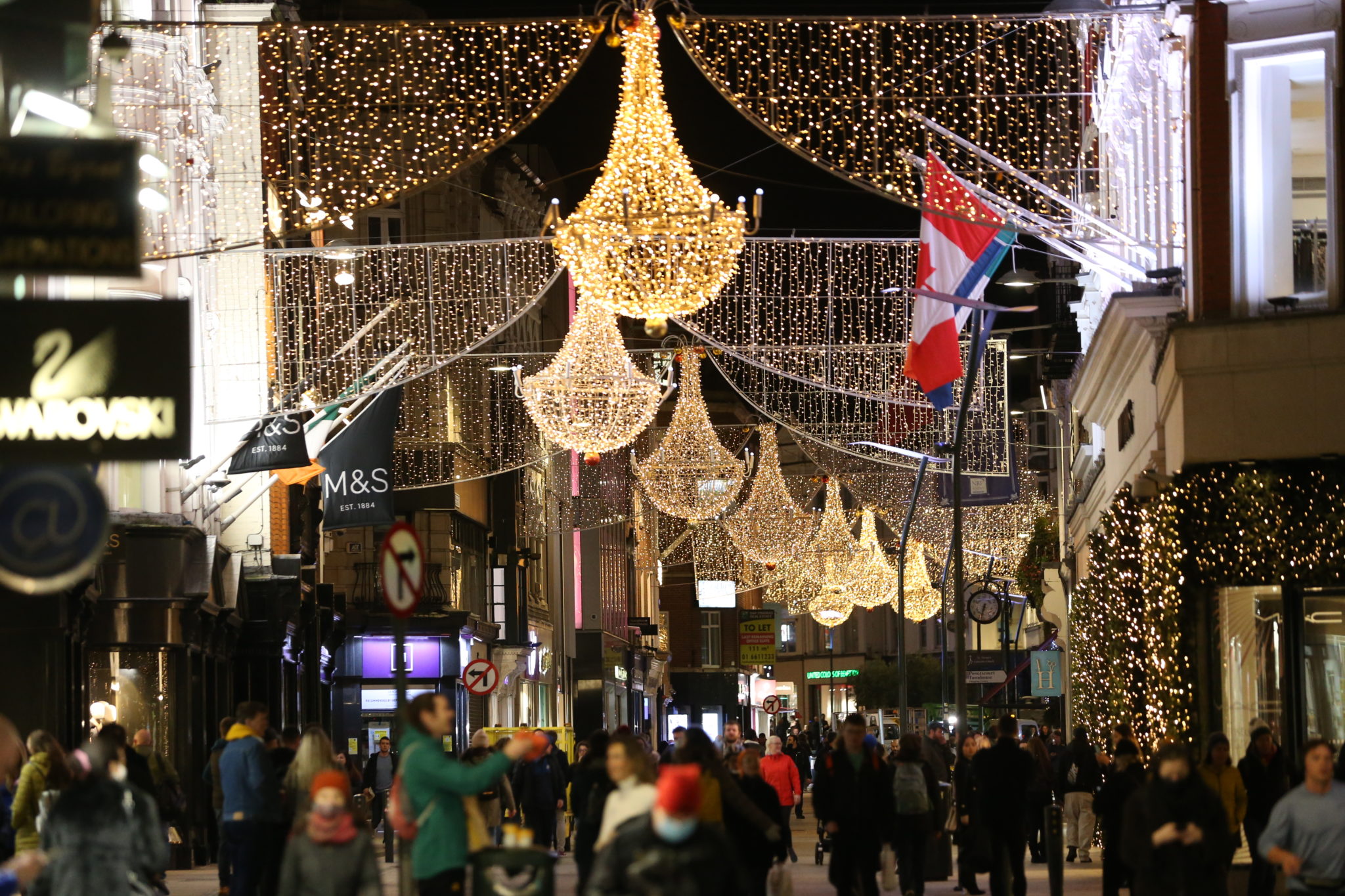 The Grafton Street Christmas lights are switched on in Dublin, 17-11-2020. Image: Sasko Lazarov/RollingNews
He said there is a "genuine desire" to offer people the chance to celebrate Christmas with family and friends but warned that everyone must remember that travel and large gatherings drive transmission of the virus.
He said it will be essential that the Government offers clear advice to people on how to protect themselves and their families if they do gather over Christmas – noting that the risk is related to the size of any gathering, how long it goes on for and how much physical contact is involved.
"I don't envy the Government in Ireland their decision," he said.
"I don't envy the Irish people the effort it has taken, twice, to crush the curve on this and I say the people of Ireland have crushed this curve with the support of Government and others.
"Ireland was the first country in the world, to my knowledge, to bend this curve, this time around."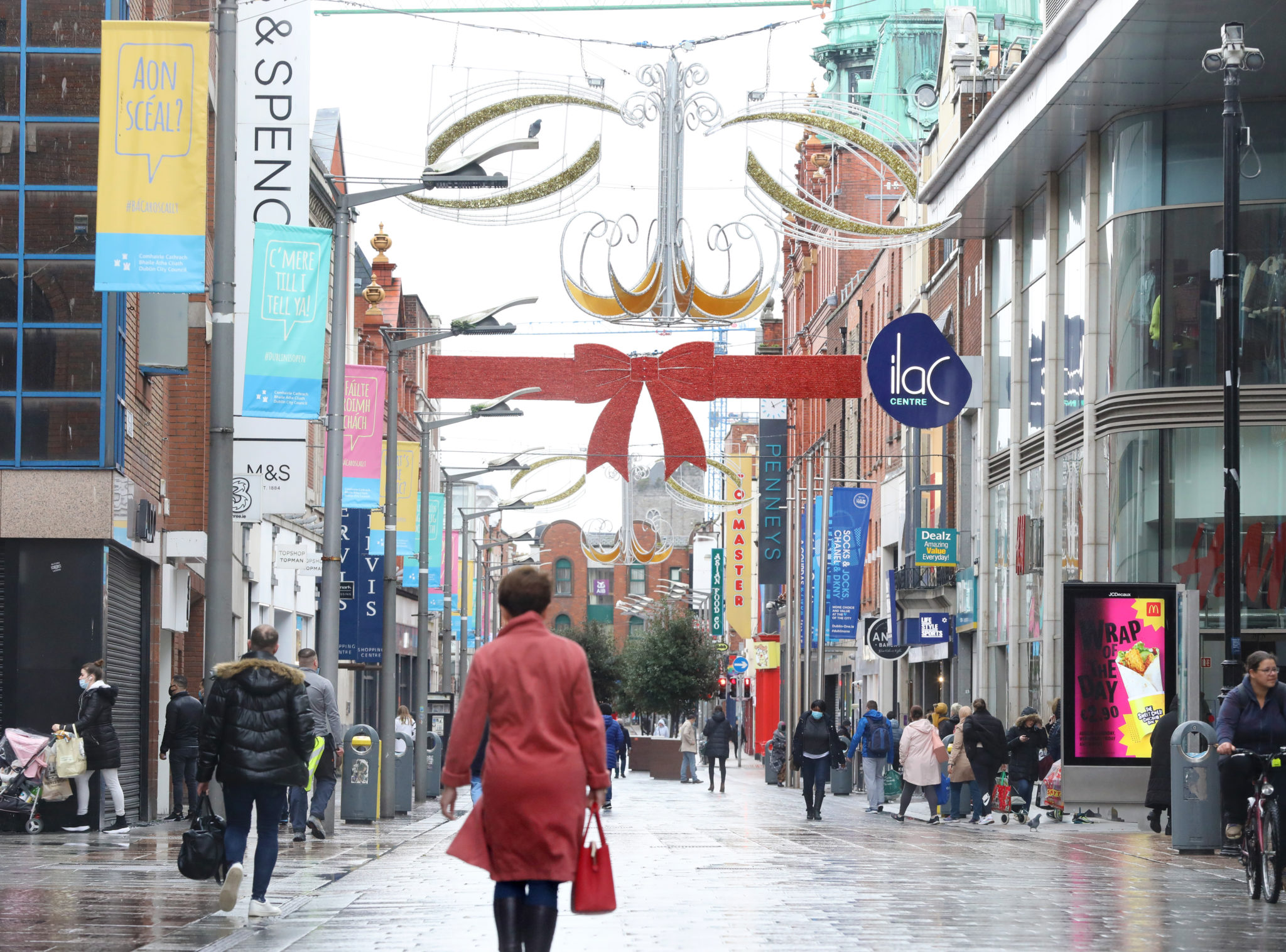 Christmas decorations hanging on Henry Street in Dublin, 11-11-2020. Image: Leah Farrell/RollingNews
Dr Ryan said the upcoming COVID-19 vaccines will be a major tool in the fight against the virus – and moved to reassure people that any vaccine that is approved will be safe.
"We should celebrate science here," he said.
"We have never developed so many vaccine solutions so quickly in the history of this planet.
"That doesn't mean that it has been done quickly with ignoring safety. All of the proper hurdles have been jumped in terms of safety and efficacy and the trials – it is just that the processes have been speeded up."
Cork City, Ireland, 10-12-2010. Image: Peter Zoeller/Zuma Press/PA Images
He was speaking after the National Public Health Emergency Team voiced concern over plans to reopen pubs and restaurants in the coming weeks.
The warning will come as no surprise to Government and the Tánaiste Leo Varadkar has noted that no decision has yet been made on reopening.
The Cabinet sub-committee on COVID will meet this evening to discuss the latest advice with a full Cabinet meeting due tomorrow ahead of an official announcement.