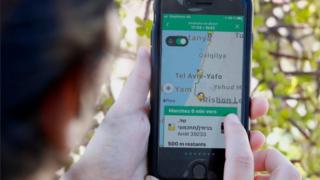 Hirsh Kotkovsky thrusts his phone towards me but I can't read the screen from 2m (6.6 ft) away due to social distancing guidelines.
We remain in the bomb shelter listed below his Jerusalem apartment block – the only location the photographer has been able to work given that his studio closed in the lockdown.
" I was stunned," he says as he reads out the message from the Israeli government. "It's informing me that I was beside somebody that has corona … which I need to go into quarantine."
He followed the order that can be found in late March, cancelling rewarding wedding shoots and shutting himself far from his wife and four small children, although he had no symptoms.